Tyler's Page
Note: This page has a lot of big pictures on it, and depending on your connection, may take up to three minutes to load.
08/03/03:Latest Photos
We went to the park on Sunday, and got this great picture of Tyler and Mom.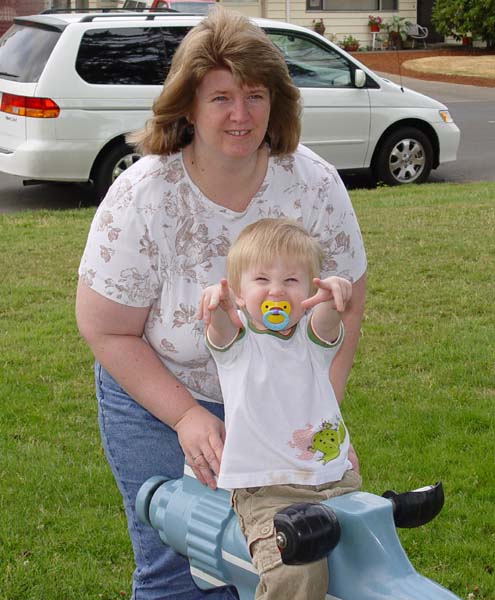 07/13/03:Photos
We went to an Independence Day party with our church on July 5th. Tyler sat down at and proceeded to play (in his own 2-year old kind of way) the piano. He's actually not that bad for someone who hasn't studied!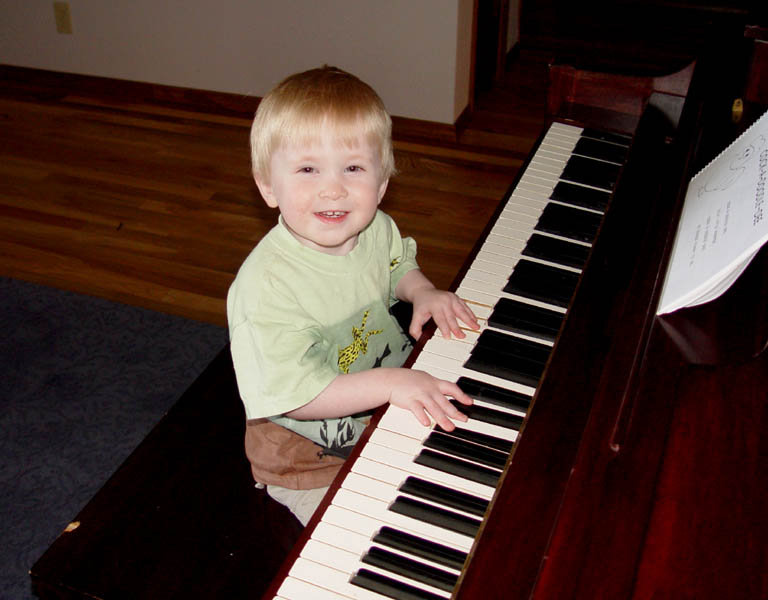 06/24/02:Latest News
You know, we really have to start keeping our web site up to date! Anyway, we'll add more "news" soon, but here's a recent photo of Tyler (about 3 months ago).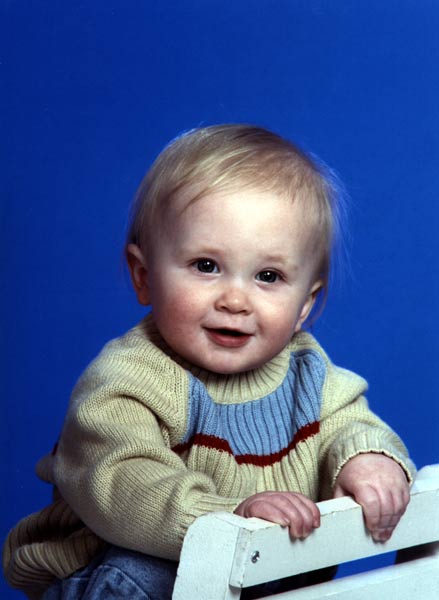 10/14/01:News

Tyler is now six and a half months old, and he's a busy guy! He crawls. He sits up. And he's desperately trying to stand up, but falling a little short of the mark. He said his first word this week--"num nums", when his oatmeal didn't arrive as promptly as he thought it should. He's since added the word "yum" as well. Figures, his first two words would be food-related. Tyler is quite the little piggy-boy, eating three adult-sized (!) bowls of oatmeal a day.

He's a delightfully happy kid, and loves to play pat-a-cake, and sing the drooling song.